We're on call 24/7 to react promptly to your plumbing emergencies.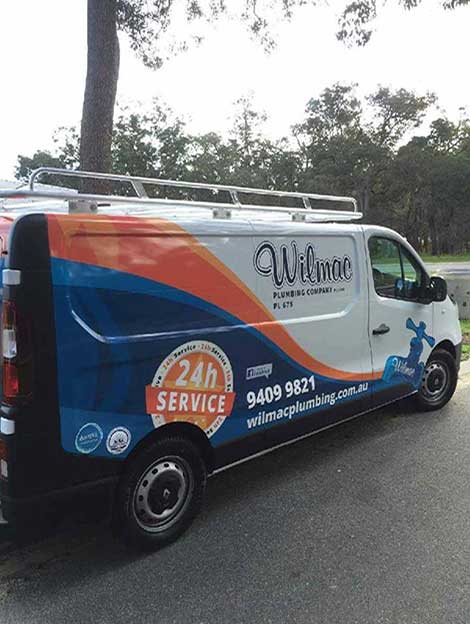 Wilmac Plumbing
Wilmac Plumbing Company is a family owned West Australian business that has been serving the community since 1984. As Members of the Master Plumbers Association we ensure excellent service and workmanship.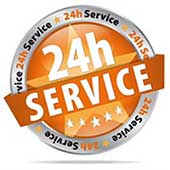 Emergency Plumbing
Emergencies unfortunately happen all the time and quite often at the most inconvenient time, that is why we offer a 24 hour Emergency Plumbing Service.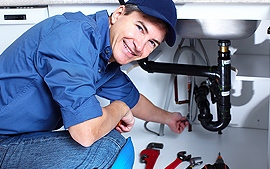 Leak Detection
We at Wilmac Plumbing own and operate our own leak detection equipment. We are also Water Corporation Approved Waterwise Leak detectors
Backflow Prevention and Leak Detection Perth
Backflow Prevention, Leak Detection, Emergency Plumbing Perth

Wilmac Plumbing Company has been supplying Perth with top quality plumbing services for over 30 years. It is a family business looking forward to the future.
Wilmac Plumbing is endorsed as Waterwise by Water Corporation.
We can help you with all your home plumbing needs. From blocked toilets, tap services to Hot Water System Replacements or Appliance installations, our aim is to provide you with the highest quality service. We want you to come back and refer us to your family and friends.
Wilmac Plumbing Company have an Emergency Plumber on call 24/7 for all your emergency plumbing. Be it a burst pipe, no hot water, overflowing toilet; call us anytime for prompt and expert assistance. Read more on our Emergency Plumbing Service in Perth
All of our Tradesmen are fully qualified Plumbers and Gas Fitters with all the necessary licenses held. As members of the Master Plumbers Association of WA we are kept up-to-date with all the latest training and regulations. We can also offer you assistance with saving water, as we are Water Corporation Waterwise Specialists.
Looking to Renovate? We can assist with free quotes on your plumbing needs.
Need Leak Detection services and don't know who to call? Call us and ask for our Specialists, they will attend, complete with the latest leak detection equipment, working on minimising your costs and any inconvenience.
Wilmac Plumbing provides services on new homes, with many builders amongst our clients. We can help you with your site development; draw on our years of experience in the industry, let us do the hard work for you! …More Info on New Homes / Renovations
Our services are also used by many Property Managers. We will provide clear and concise quotes and invoices so that you have all the answers you need for your owners, all the time providing prompt and efficient service to minimise inconvenience to your tenants.
Backflow Prevention Testing and Compliance are also one of our services offered to you at competitive rates. New Devices, Annual Testing and Compliance, repairs to your devices; Wilmac Plumbing will make sure your system is running efficiently and compliant with regulations.
Services we offer
Emergency Plumbing
Leak Detection Perth
Blocked Drains / Drain Camera
Gas Fitting
Hot Water
Maintenance
Backflow Prevention Testing & Compliance
Emergencies unfortunately happen all the time and quite often at the most inconvenient time, that is why we offer a 24 hour Emergency Plumbing Service. We provide our reliable plumbing service to Joondalup, Wanneroo and All Perth Metro Area.
Just call our land line 9409 9821 and you will be diverted to our on call plumber. Our Emergency plumbers carry all the right equipment and most spare parts on board.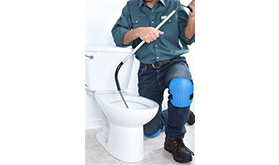 Flеxіbіlіtу
Cоmреtеnсе
Rеѕultѕ
Vаluе fоr mоnеу
High ѕрееd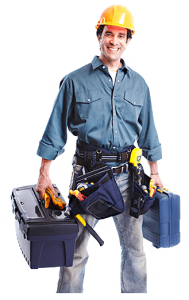 Leak Detection Perth – Wilmac Plumbing
Never allow a plumber into your property to locate and repair a leak if they do not have their own leak detection equipment.
We at Wilmac Plumbing own and operate our own leak detection equipment. Our trained staff also have been locating leaks for other plumbing companies without their own equipment for many years.
We carry out leak detection service not only to our nearby suburbs like Wangara, Wanneroo or Joondalup, but it extends to all suburbs of Perth.
We also carry out leak detection for insurance companies and real estate agents. It can be very difficult to locate leaks that develop below ground, in walls or below concrete slabs without proper equipment.
We are Water Corporation Approved Waterwise Leak detectors.
Call Wilmac Plumbing on 9409 9821 to locate and repair your leak with minimum disturbance.
Own our Equipment
Water Corporation Approved
Work with minimum disturbance
Vаluе fоr mоnеу
Water Wise Leak Detectors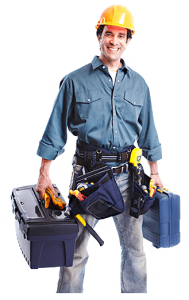 Drains blocked? Call Wilmac Plumbing – We have all the latest drain and waste cleaning machines.
We also have the latest drain inspection cameras to see what has caused the blockages and where the problem is, so we can fix the cause or break at a minimum cost and not dig up your whole back yard looking for it.
Call Wilmac Plumbing on 9409 9821 for prompt and efficient service.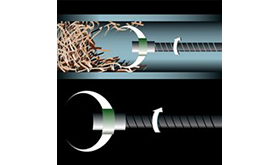 Latest Drain Cleaning Machines
Latest Drain Inspection Cameras
Reliable Service
Vаluе fоr mоnеу
Excellent Workmanship
GAS LEAKS

Think you have a gas leak? Gas leaks are considered urgent and one of our qualified gas fitters will attend your property as soon as possible to test for and repair any leak in pipelines. Our staff carry on board the necessary equipment to test and confirm if there is a leak, meaning we can resolve your problem promptly and with as little inconvenience to you as possible.
Call Wilmac Plumbing 9409 9821 for any Gas Emergency 24 hours a day, 7 days a week.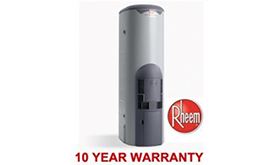 Immediate action
Cоmреtеnсе
Resolve the issue promptly
Vаluе fоr mоnеу
24 hours 7 days a week

GAS APPLIANCE INSTALLATIONS

Need a new gas appliance installed? Need to replace your gas hot water system? Want to move a bayonet point? Whatever your requirements are regarding gas products, Wilmac Plumbing can help you.
Call us today on 9409 9821 for a quote. We issue a Certificate of Compliance for any gas work undertaken.
Gas Hot Water Systems

Gas Hotplates & Gas Stoves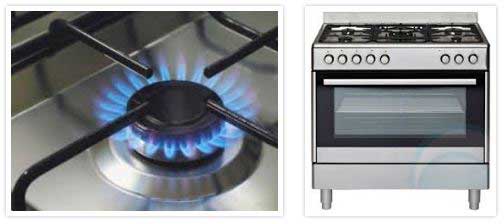 Gas BBQ Bayonet or in built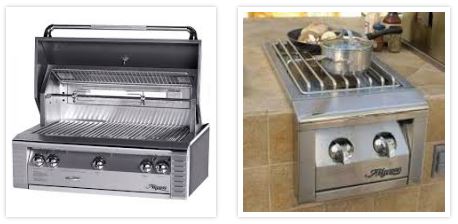 Gas Heaters

No hotwater? Or hotwater system leaking? Call Wilmac Plumbing on 9409 9821 for a full professional service.
No Hot Water? – You could have a leak somewhere or your water heater has a problem. We at Wilmac Plumbing can service or repair your old unit. Our trained staff are only a phone call away. If we find you need a replacement unit, we can usually organise this for you on the same day.
We can change you from electric to gas, obtaining gas, if available, on your property within 24 to 48 hours.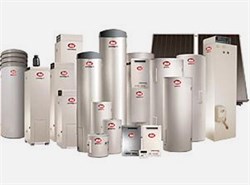 Professional Service
Just a Phone Call Away
Vаluе fоr mоnеу
Replacement Unit organized on same day (if needed)

Servicing your Hot Water Storage Unit
Increase the life of your mains pressure hot water heater through regular replacement of its sacrificial anodes.Every brand of mains pressure storage heaters with vitreous enamel (glass) lined tanks are fitted with between one and three sacrificial anodes. This is to ensure corrosion can not take place during its warranty period.
These can last as little as 3-4 years.By simply replacing these anodes you can increase the life of your mains pressure hot water heater.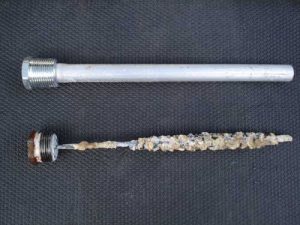 Servicing your Instant Hot Water Unit
How old is your instant gas hot water system? When was the last time you had it serviced? It is recommended that you service your unit every two years.We quite regularly see that we only get a call to service a heater when there is a problem with it. Sometimes it is just too late and we have to replace the unit as it has not had a regular service.Ring Wilmac Plumbing on 9409 9821 to obtain your free quote to service your instant gas hot water system.
Leaky or faulty tapware
we can repair where possible or replace if necessary. We carry some stock on board, or can source replacements. If you have already purchased replacements we can fit them for you.
Toilet and cistern repairs or replacements
Toilet continuously running? Wilmac Plumbing can repair or replace toilets and cisterns where necessary.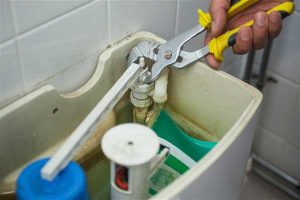 Repair or Replace
We Carry Stock On Board
Vаluе fоr mоnеу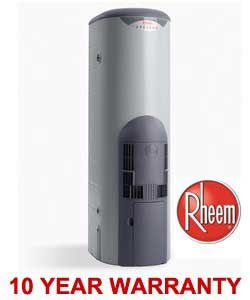 Water filter cartridge repairs and replacements
Looking at installing a Water Filter? Need to replace a filter? Wilmac Plumbing can help. Please call to discuss your Water Filter needs and obtain a free quote.

Water Efficiency
Costing too much for water? Why not limit your use? There are many products on the market to help you do this, from water-saving shower roses, water restrictors to new 4.5/2 dual flush toilet suites.Ring us for some free advice on how you can save water and money. We are approved Water Assessor Consultants. Phone Wilmac Plumbing on 9409 9821.
Drain Diversion
Putting in a pool and hit the drains? No problem. We can divert your old drains around your new pool. Installing a new patio, sun room or bedroom and old drains are underneath?Give Wilmac Plumbing a call for a free quote to re position.
Stormwater
Wilmac Plumbing can help you with blockages, repairs or new installations of soak wells or pumps.Call us to discuss your Stormwater problems so that we can work together on a solution that works for you.
Backflow Prevention Testing & Compliance
Backflow Prevention Testing & Services:  Wilmac Plumbing's trained plumbers' can help you with Testing, Certification, Problems, Installation or Repair of Existing Devices.
Annual Testing of Backflow Prevention Devices are a Legal Requirement. Backflow Prevention Devices protect our drinking water supply from Backflow and contamination. When working correctly they also ensure there are no water pressure problems inside your building.
Our plumbers' will complete the Inspection and Maintenance Report for your Backflow Device and submit it to the Water Corporation. We can organise to attend yearly to ensure the continuing compliance of your device.
For more information on Backflow Prevention and Compliance, please call our office or email us at admin@wilmacplumbing.com.au
What our clients say
John Wood
I just wanted to send you this note after reflecting on the number of years you have worked with our company and how you have been so helpful in every project you have been involved in.
We have been able to do business on a handshake and you have been able to help us when we need it in every circumstance, you just seem to get on and get it done.
I hope our business relationship continues and I wish you the very best .
John Wood
National Lifestyle Villages
www.nlv.com.au
15/08/2013
R.Mc Bride
I would like to pass on my gratitude to your staff for the work performed at my property in Claremont over the last few days .
It was carried out in a friendly and efficient manner in such a difficult situation and left me with a great impression of your staff and organisation.
Regards R. Mc Bride
17/10/2010
M Varley
Thank you for your prompt and professional service.
17/09/2013
M. Brown
Best plumbers we have ever had at our home, will be recommending you to everyone I know.
Kerry Posthumus
I wish to to thank you for the outstanding service and your reasonable costs. I was most impressed and grateful to have our leak resolved so quickly. I have passed on your details to someone else who is having a problem with leaks.
19/02/2018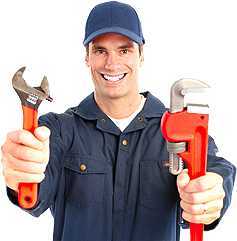 Emergency Leaks & Pipe Bursts
If you have an emergency plumbing need, simply call our 24 hour emergency plumbing
(08) 9409 9821 OR Contact Us